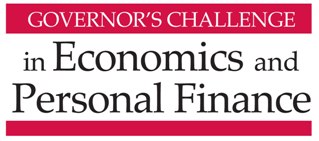 Compete Online
Teacher Registration: Teachers register at the EconChallenge Online website starting January 1, 2023.
Competition: Occurs online. The testing window will be open Monday, March 6, 2023 - Friday, March 31, 2023 at 5:00 PM EST.
The top team in each of the divisions within the state will go on to compete in the National Economics Challenge Semi-Finals.
National Semi-Finals will be scheduled by region to be held on one day between April 25 to May 12. This round will be conducted as an online test.
The National Finals will include a critical thinking round and quiz bowl where students have the opportunity to present to and answer questions from economists and financial professionals. This round will be held May 22 to 24.