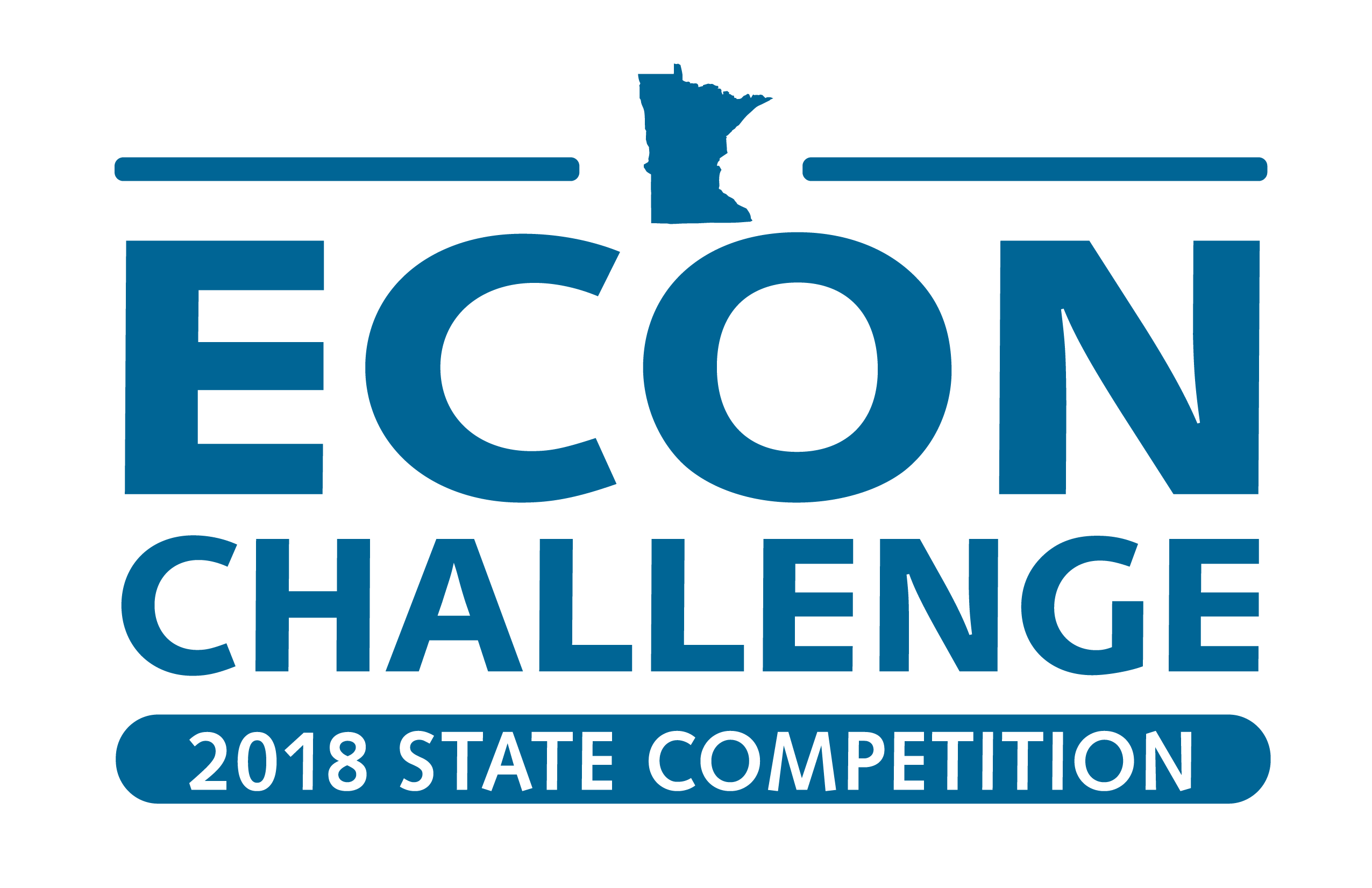 Minnesota Economics Challenge Online Competition:
Teacher Registration: January 1-March 16, 2018
Online Competition: January 1-March 16, 2018
In-Person Regional Competitions:
March 20 - Heartland Regional Challenge, St. Cloud State University
March 13 - Twin Cities Regional Challenge, University of St. Thomas
March 13 - Great Plains Regional Challenge, MSU-Moorhead
Duluth and Southern MN Regional Challenges will be held online.
To compete at an in-person regional competition instead of competing online, visit MCEE's website.
State Competition: April 11, 2018, at the Federal Reserve Bank of Minneapolis
National Competition: May 19-20, 2018, New York City